Relaxing and ideal for adult fun
The venue itself is stylishly decorated with modern furnishings and fittings that provide comfort and create a relaxing environment. It offers all the facilities that are necessary for an ideal adult party.
The spacious lounge area provides the perfect setting for uninhibited group play, voyeurism, flirting, foreplay, and socialising. It is adjoined by a modern and superbly designed kitchen / bar area where guests can relax, chat and safely deposit any drinks they may want to bring along. ( Basic soft drinks such as Coke, lemonade and orange juice are provided along with a simple finger buffet.)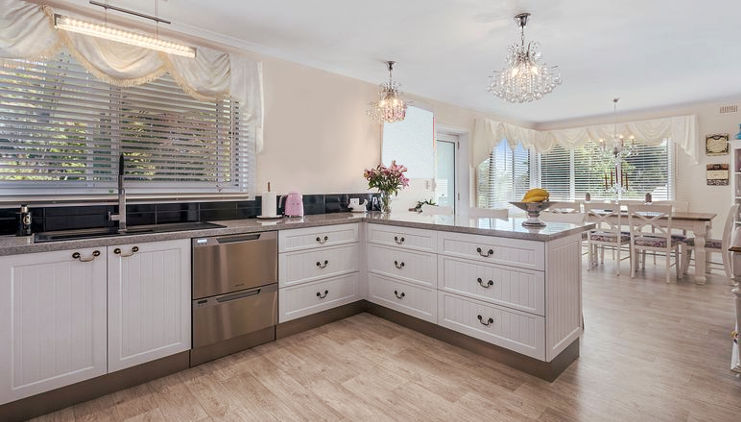 The large master bedroom includes a luxurious en suite bathroom. It is the perfect place for swinger couples to enjoy more intimate foursome fun and subject to party type and conditions, it can also be made available to other guests for 1-1 sex.
There is also a smaller, but equally attractive bedroom that is for use at larger parties only.
The adult parties at this exclusive venue are for fully participating couples and females only. Men who do not have partners, are advised to read, "How single men can attend the best adult parties."
or sign up to hook-up with adventurous single women looking for guys to partner them.
Choice of times: Afternoon or Evening party
Request details / invitation
Submit your request for details, booking etc., by using the party invitation request form opposite.
Location, parking and public transport
The venue is located in the Farnborough - GU14 area, close the Hants / Surrey border
Getting there by car:
A few minutes drive from junctions 4 and 4a of the M3 motorway. Or from the A3: Join the A31 Hogs Back just outside Guildford and then the A331 Blackwater Valley Road. Farnborough.
Some typical drive times:
Central London - 55 minutes
Reading - 40 minutes
Southampton - 55 minute
Guildford - 20 minutes
Parking:
For evening parties there is ample, safe and free, street parking in the same road as the venue.
For afternoon parties, immediate street parking is limited to two hours but there are several pay and display car-parks that are less than ten minutes walk from the venue.

Public Transport:
Farnborough has a Railway station with an excellent connection to London, Waterloo.
The cost of an off-peak return ticket is currently just under £16 and journey times vary between 35 - 50 minutes, depending on the number of stops.
There are several trains every hour for both outward and return journeys. The last train back to Waterloo leaves Farnborough just after midnight.
Bus Services operate frequently within the town and surrounding area.