Bucks adult parties house is detached and secluded
The venue is a private, detached house with a garden that is totally secluded. This means that on warm summer evenings and afternoons you can enjoy outdoor sex party fun outside.
Indoors the house is spacious and the adult party action takes place in the large downstairs lounge.
The intimacy afforded makes the Bucks adult parties venue attractive to people who are seeking unlimited group sex. The single ladies and couples who enjoy parties at this venue are ones who love to engage in orgiastic sex with multi-male participation.
Bucks adult parties - not for the faint hearted
The Bucks adult parties venue is not for the faint hearted. It will not suit people who want more privacy or who are likely to be put off by group sex taking place at all times and in all rooms. Neither are its events likely to be enjoyable for those who are uncomfortable with a heavy male to female ratio. This can sometimes be as high as ten males to only two females. Having said that, the adult parties in Bucks venue operates a strict, "No means No" policy, ensuring that a polite no will be respected at all times. No one is ever made to feel they are under any pressure to join in with anything they don't want to.
The Bucks adult parties venue is easy to find
The Bucks adult parties venue is easy to find and conveniently situated in an upmarket residential area of High Wycombe, Buckinghamshire close to the M40. There are virtually unlimited free parking spaces around the house.
The venue caters for smaller, intimate sized adult parties of 10 to 20 mixed swinger couples and singles.
A buffet is provided with soft drinks and you are welcome to bring alcoholic drinks of your choice.
Adult parties at the Bucks venue are smaller, intimate events with places available for singles and couples who enjoy a high male to female ratio and open group sex
A Bucks adult parties girl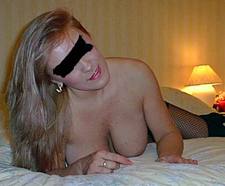 Hi. My name is Laura and I like to attend the adult parties at the Bucks venue. I'm highly sexed and adventurous and always looking for new experiences with new people. I particularly like the Bucks adult parties venue because it hosts smaller intimate parties where I can literally have sex with everyone attending if I want to - and of course, if they want to with me!
I would love to meet you at one of the parties. Why not cum and join in the fun.
What happens at our Bucks adult parties
Want to find out a bit more about what happens at one of our adult parties?
Then click here to read a detailed account of a typical scenario written from the perspective of a first time single male guest.